Shandong Xinghan Material Corporation was established in March 2006, with a registered capital of RMB 150 Million, a stuff over 1200, a Property/ Plant and Equipment of RMB 3 billion,covers an area over 600 mu.It has passed the standards of international quality management system, Energy management system and occupation health and safety management system. Now it has been a leading export company in the province, with a annual output value of RMB 6 million and profit taxes more than RMB 100 million yuan.
The company has 5 hot dip galvanized production lines. It can produce all kinds of high-quality sheets with a thickness rang from 0.12mm to 3mm,and width within 1250mm. Its advantaged thin -high strength steel sheets had exported more than 100 countries and areas in Africa, Europe, South America, South-east Asia, Middle Asia and other areas, that mainly used in roofing, wall construction, painting basis sheets and auto industry ect. And already gain a great population in the worldwide.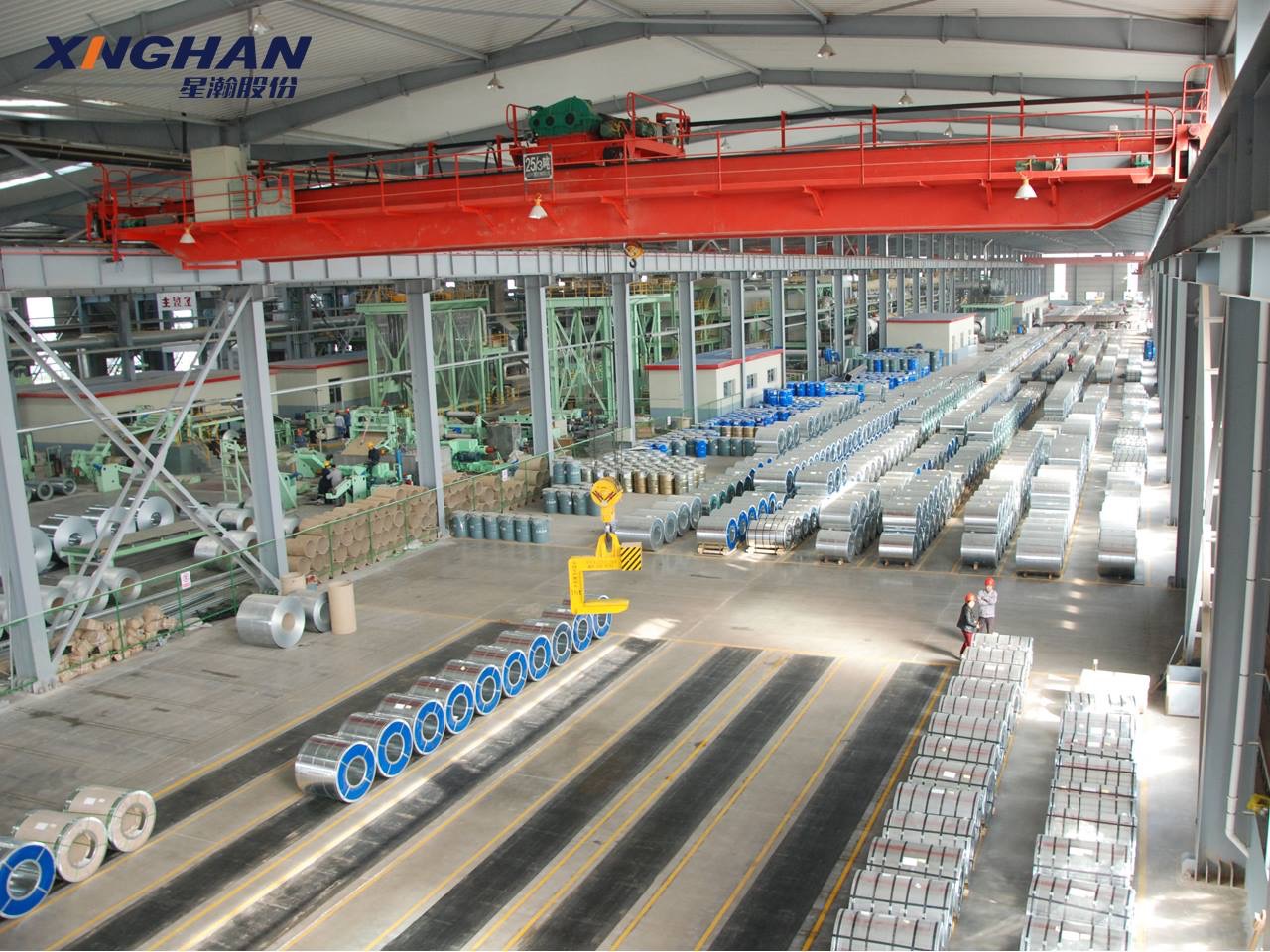 The corporation manages Shandong Taiyue Metal Technology Co.,Ltd.,Shandong Zhucheng Import & Export Co.,Ltd.,Guan Xian Zhongtai Logistics Co.,Ltd. Guanxian Zhong Tai Coal Co., Ltd., Guanxian Zhong Tai Fuel Co., Ltd.five companies,formed a comprehensive modern enterprise mainly for steel sheets manufacturing, takes international trade and modern logistics as its great features. The company's guiding ideology is: In the next five years, Star Han shares will adhere to the scientific concept of development and sustainable development strategies, and strengthen independent innovation, and take a new road to industrialization, and vigorously promote the product structure, Technology structure and equipment structure adjustment and upgrading, vigorously carry out energy-saving emission reduction, the development of circular economy, through the economic vertical development, asset restructuring, to further enhance industrial concentration, building a strong core competitiveness and distinctive characteristics of the production base plate, Efficient use, production and the environment, business and social harmony and friendly steel processing enterprises. Shandong Xinghan Material Corporation Co.,Ltd.Mr. Zhang Yinfeng, chairman of the staff with the staff sincerely welcome you to visit our friends at home and abroad, and look forward to your sincere cooperation!